Today is Heroes' day. Usually, the thing that comes to mind first is a picture of the president handing out medals to different individuals who've done one thing or the other for the nation. It is a great time to hand-out medals to different people who've had an impact on your life. Your heroes. On my part, I'd like to celebrate some people who are doing phenomenal work for the country.
First is that young man and woman with the same, if not more, pressing needs as his peers but has chosen not to resort to crime to make ends meet. Every week, there's a new report of a kidnap, or a taxi heist; a passenger is robbed of everything by the other "passengers" most times in broad daylight. You are a hero for sticking to the straight and narrow; you probably are barely getting by but you've resolved never to look to violence to put food on the table. You might not read this paper but you are a hero.
You too are a hero for taking care of those who cannot fend for themselves; abandoned teenage mothers, orphans, children of people on death row, the poor, and children with special needs. You are a hero. Bless a child foundation, Wakisa ministries, Wells of hope academy, 40/40, everyone out there focussing on making a difference, you are a hero.
You the teacher; directing the next generation on the way they must go. You who's taking care of others' children all-the-while worried how you'll raise enough to take your own to school. You who still shows-up inspite of all the undelivered promises from the powers that be, you are a hero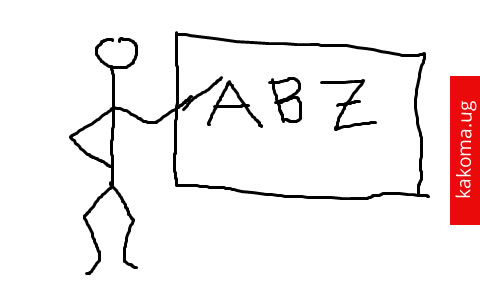 The individuals producing quality products right here in Uganda; you who's chosen to take the high road and tread the narrow, less-trodden, no-cutting-corners path to bring us products that meet international standards.
The artists putting out music that goes beyond bump and grinding; content that makes us reflect. Art that makes us take a deep look in the mirror; the poets and spoken word artists giving us hope. You are heroes
People who've challenged us to think different; Moses Golola-who knew we'd ever have the faintest of interests in kickboxing, Phiona Mutesi, Jackie Batanda, you make Uganda proud.
On a personal level, you reading this column, you are my hero-you make the process worth it.