The back-to-school season did this thing it usually does of sounding a war cry that simultaneously empties parents' bank accounts and also draws traffic from all parts of the world and deposits it on our ailing roads. Over the years, with the help of school administrators around the country, the war cry has become very effective at migrating more and more out of accounts. That's unless your account is at Crane Bank and it has 10 billion Shillings on it-in such cases, back-to-school's best war cry will seem like bank charges. You'd actually be able to pay for an alternative road to the school to be used by only you and whoever you or your children chose. Over family bonding time, you'd all decide who gets to use your road. Even the school headmaster would need your permission to use it.
The traffic jam that back-to-school unleashes on all of us is as severe as the January sunshine. Here's why; at the end of every single day in January, the sun cheerily tells its friends, jam and fees, how it enjoyed its day. It tells of all the places it shone and how happy it was to be alive. By early February, the friends, tired of hearing that story, are all raring to go. Back-to-school's war cry finds them stretching at the door, shoelaces tied and ready to bring their A-game. We are the (unlucky) players on the other team. Germany vs. Uganda. That's us without 10 billion on an account in Crane Bank. For those who do, it's Germany vs. a team that has paid the referee and the opponent's goal keeper.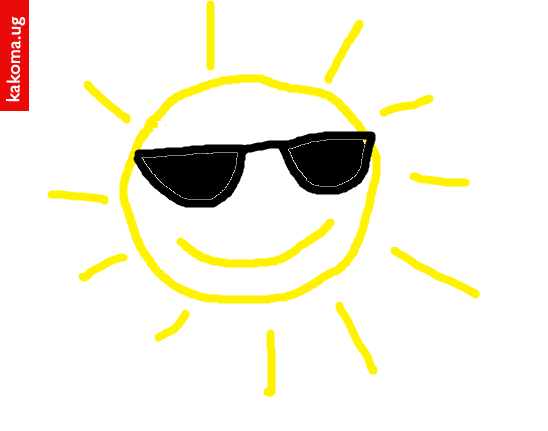 Here's an appeal to government to help us even the score at least against traffic jam. It might be hard for us to vote wisely after spending that much time in traffic. You could help us by organising concerts that take place in the slowest moving traffic. Chameleone, Navio and Goodlyfe can do mobile shows for us as we wait for the traffic to move. If that's hard, we can get stand-up comedians to give us a good laugh as Afande makes up his mind which lane should be released. If that's hard, maybe some politicians can do it – we know that their jokes pack a punch and they'd charge Government less since they are all for serving the country in any and every way.