Satan rose up against Israel and caused David to take a census of the people of Israel. 1 Chronicles 21:1 NLT
That's the start of chapter 21 of 1 Chronicles in the Bible. It's a rather dramatic start to a chapter, wouldn't you say? The line alone is a full story. We could go to a cinema, they'd display it on the screen and then the credits would start to roll and we'd be very happy about the movie. Let's see the line again…
Satan rose up against Israel and caused David to take a census of the people of Israel.
Look at that. Such potency. The stage is set for some really intense stuff….
Anyway, so David gets attacked by Satan, as we all do. The fiend asks you to do something. You know how his voice bees, telling you no one will know, telling you it doesn't matter that much…saying just this once… Saying everyone's doing it.. You know, don't leave a brother hanging, you know, don't you? (Or maybe, dear reader, you have never been tempted. In which case, okikola otya?). So, you are tempted and you start to move towards doing what he's asked you to do…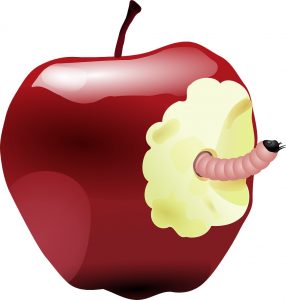 Back to our potent story…
So David said to Joab and the commanders of the army, "Take a census of all the people of Israel—from Beersheba in the south to Dan in the north—and bring me a report so I may know how many there are."
We see David giving in to the temptation. But David, we had so much faith in you. We expected much better from you. But wait, God doesn't leave you, His child, to go down like that. He steps in to stop you from folly. He reminds you, "But my friend Kakoma, you are cut from a different cloth. Come on!". Don't go down, fight!
No temptation has overtaken you except what is common to mankind. And God is faithful; he will not let you be tempted beyond what you can bear. But when you are tempted, he will also provide a way out so that you can endure it. 1 Corinthians 10:13 NIV (Emphasis mine)
In our story, let's see how God helps a brother and provides a way out…
But Joab replied, "May the lord increase the number of his people a hundred times over! But why, my lord the king, do you want to do this? Are they not all your servants? Why must you cause Israel to sin?"
You've been duly warned. Either a Joab speaks up or just something inside you isn't entirely easy about you taking that money. Or doing that thing you are considering. Or telling that lie. Or you know, giving in. Wouldn't it be awesome if you triumphed by listening to Joab? To that other voice? Sure, it would. But do you? Do I? Does our hero David listen? Let's see…
But the king insisted that they take the census, so Joab traveled throughout all Israel to count the people. Then he returned to Jerusalem
It turns out he didn't listen. He fell flat. Satan 1 David 0 but no one's keeping scores.
But this isn't about David, is it? He fought his battles, won some, lost some. This is about you and I. The Good Book says,
Be alert and of sober mind. Your enemy the devil prowls around like a roaring lion looking for someone to devour. 1 Peter 5:8 NIV
In essence, Satan's always rising up and throwing temptation our way. Will I stand? Will you?